Mr Tambourine Man – Brewsters Play Bob Dylan Classics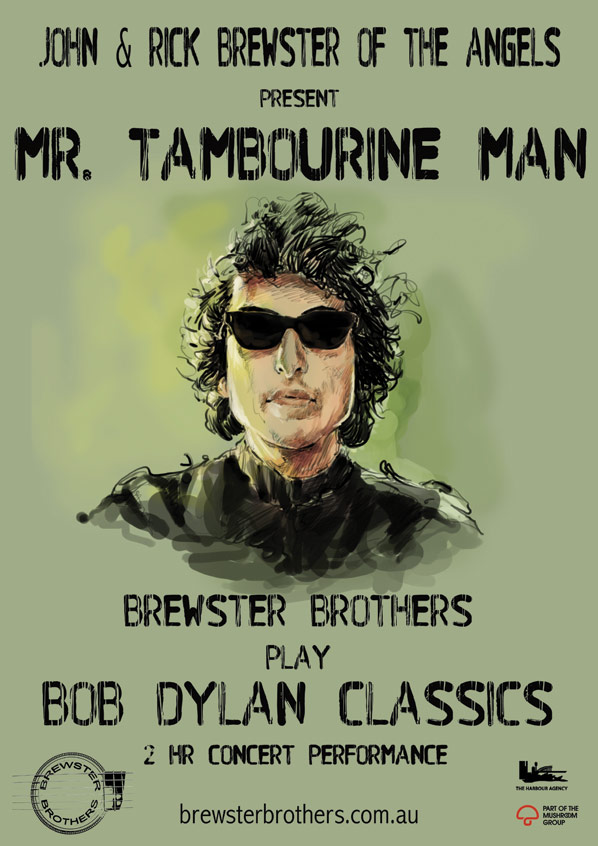 The Brewster Brothers are stepping out to pay homage to one of their idols, Bob Dylan, with a two hour concert performance exploring some of his biggest, and most meaningful songs.
John and Rick Brewster not only co-founded legendary rock band The Angels and celebrated success with their 1970s outfit Moonshine Jug and String Band, they also established themselves as a duo to be reckoned with. Touring under the guise of the Brewster Brothers, and are continually recognised for their phenomenal guitar guitar talents. They've both been inducted into the ARIA Hall of Fame and the Australian Songwriters Hall of Fame.
For John Brewster, Bob Dylan is the epitome of the songwriter's songwriter. "I learned how to write songs by learning to play Bob Dylan song" says John. "Every new album he released, I learned every song. Alot is made of Bob Dylan's lyrics and rightly so. They Are brilliant, but just as compelling are his melodies and musical structure. I've always thought that if you can strip a song back to one acoustic guitar and a vocal and it works then that makes a good song. "
Don't miss John & Rick Brewster from The Angels as they play Bob Dylan's classics in the their latest show Mr Tambourine Man.
Fri Aug 10th 2018 – Lizottes – Newcastle – NSW
Sat Aug 11th 2018 – The Factory Floor – Sydney – NSW